Aluminum nut ring for remote filler cap, with M6 bolts
Nuke Performance

---
Reviews
Help others choose right. Be the first to write a review!
Write a review
Material: Aluminum
Surface treatment: Anodized
Threads: M6 (bolts included)
Bolt pattern: PCD 5x60mm (2.36") / BCD 96mm (3.77")
Height: 103.5 mm (4.07")
Width: 101.5 mm (4.00")
Thickness: 5.0 mm (0.20")
Weight: 21 g (0.05 lb)
Part #: 150-30-112
Nuke Performance Steel mounting bracket includes:
1 x Aluminum nut ring with M6 threads
5 x K6S M6x12 stainless steel bolts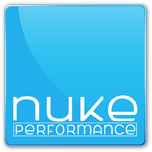 ----------------
Guides & Info
Be first to write a review about this product!
Your review:
To send a review, you must be logged in.