PMC Flywheel GM Chevrolet V8 LS - BMW M50 S50 M52 S52 M54 S54 M57 - 240MM
PMC Motorsport
---
BMW M50 M52 M54 ZF 310 ZF320 S5D-250 M57 GS5-39DZ S50 S52 S54 Getrag 420G
---
Reviews
Help others choose right. Be the first to write a review!
Write a review
Engine\GM Chevrolet V8 LS LS1 LS2 LS3 LS6 LS7 6-bolt Crankshaft Gearbox\BMW S5D-320 ZF-320 / M52 / M54 / E36 M3 5-SPEED Gearbox\BMW S5D-310 ZF-310 / M50 Gearbox\BMW S5D-250 M50 M52 M54 Gearbox\BMW E36 M3 6-speed Getrag 420 TBAB Gearbox\BMW E46 M3 6-speed Getrag 420 TBAI Gearbox\BMW E39 530D M57 GS5-39DZ 5-SPEED DIESEL Gearbox\BMW E39 525D M57 GS5-39DZ 5-SPEED DIESEL Gearbox\BMW E46 330D M57 GS5-39DZ 5-SPEED DIESEL Clutch Set Flywheel Type\Single Disc Recommended clutch pressure plate\Sachs Performance 88 308 200 1243 / 883082.001243 Recommended clutch pressure plate\BMW E39 530D Sachs 3000 951 877 Diameter of the friction disc\240mm / 9.45" Clutch disc\ Dedicated to your gearbox Flexplate / Ring Gear / Gear Sub - Assy / Drive Plate & Ring\Chevrolet LS OE 12654640 ADDITIONAL INFORMATION Set includes\Custom Clutch fork pivot pin Set includes\Clutch cover - pressure plate bolts kit Set includes\Crankshaft bolts kit Set includes\Flywheel centering sleeve Material\Aluminium Gearbox adapter required\F0M50-LS Replaceable friction surface\yes Product sales codes included\K0M50-240-LS (998)
PMC Motorsport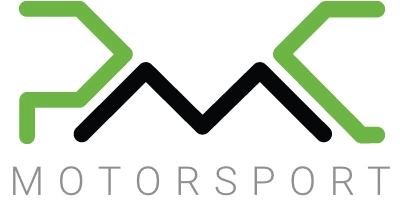 PMC manufactur adapter plates and flywheels to fit another gearbox to existing engine. PMC have market leading manufacturing, technology and quality in this area.
Products from PMC:
#Adapter plate - #Flywheel - #Full adapter kits

Be first to write a review about this product!
Your review:
To send a review, you must be logged in.
Associated products
Clutch
Suitable adapter
Suitable bearing