AN fittings: Tightening torque

To know how tight an AN fitting should sit, you need a special torque wrench. But it is also possible to tighten with regular hand tools by hand with some previous experience. This is actually how it's done and have been leak-free over years despite varying tightening torques where the fittings has been tighten by "feel". There are a few things to keep in mind if you want to do this correctly with torque.
Tightening torque AN-hose ends
Tightening torque AN-hose
Tightening torque AN-fittings
Correct AN hose end tightening torque can be found here.
AN4 - 16nm
AN6 - 22nm
AN8 - 39nm
AN10 - 49nm
AN12 - 62nm
AN16 - 94nm
AN20 - 115nm

This can first be threaded by hand until it stops, then tighten with tools.

Tightening torque AN-hose
The tightening torque for AN hose is when you tighten the part that is mounted against a hose, the part without a thread. These elements only apply to AN fittings in aluminum, not pipe or other fittings.
For best results, if using a special torque wrench, tighten to the lower part of the torque range. If it leaks, tighten it until the leak ceases (without exceeding the maximum torque). Lubricate the threads and sealing surfaces lightly with oil before mounting as you want to avoid dry mounting whenever possible.
AN4 - 8,3-11,66ft-lb - 11,25-15,8nm
AN6 - 12,5-16,25ft-lb - 16,9-22,0nm
AN8 - 22,5-29,0ft-lb - 30,5-39,0nm
AN10 - 30-36ft-lb - 40,0-48,8nm
AN12 - 38-46ft-lb - 51,5-62,0nm
AN16 - 58-70ft-lb - 78,6-94,9nm
AN20 -71-85ft-lb - 96,2-115nm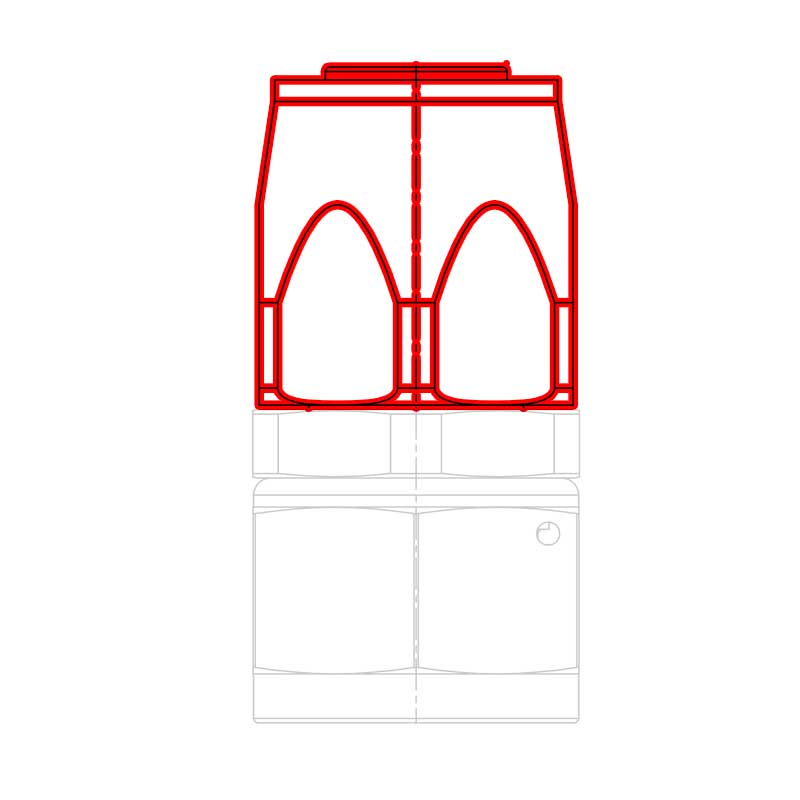 Most people do not use tightening torques when tightening AN fittings, they tighten the connections by hand without torque tools, just like a hose clamp.